Consumers today expect smart, connected products that can be controlled from the palm of their hand. This demand has led to a boom in app-controlled light bulbs that allow you to easily customize your lighting right from your smartphone. With just a few taps, these innovative bulbs can transform the look and feel of any room in your home.
App controlled  light bulbs, also known as smart bulbs or WiFi-enabled bulbs, offer an exciting way to add voice and app-based lighting control to your home. These innovative bulbs can be turned on/off, dimmed, and even change color temperature through a smartphone app or voice assistant.
Some key benefits of app-controlled bulbs include:
Convenience – Control lights remotely, set schedules, automate routines for one-touch control
Customization – Mix millions of colors, adjust the white temperature, and make unique lighting scenes
Energy Savings – LED bulbs use 80% less power than incandescents
Security – Simulate occupancy when away with automated lighting
Compatibility – Works with leading smart home platforms like Amazon Alexa, Google Assistant, Apple HomeKit
With improvements in WiFi connectivity and LED technology, app-enabled bulbs have become an affordable upgrade for any home. Let's explore the possibilities with some of the top options on the market today.
Major Brands of App-Controlled Light Bulbs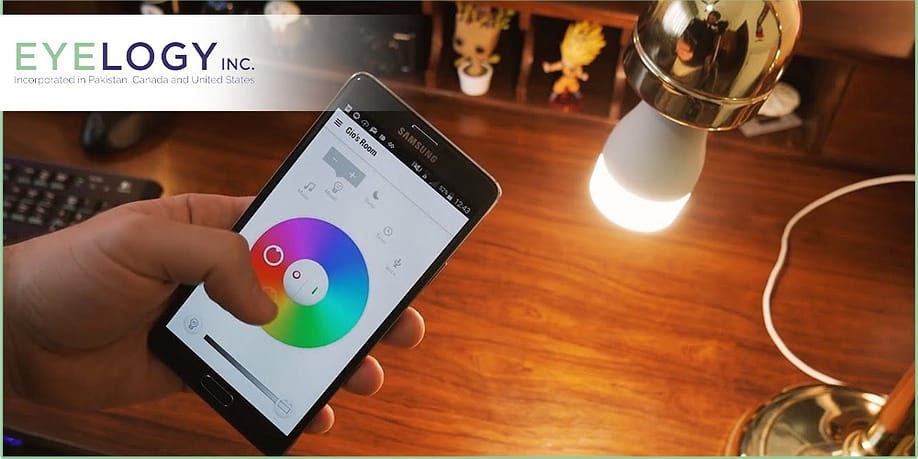 Several major brands now offer app-controlled LED light bulbs that work with today's smart home ecosystems. Here are some top options to consider:
Philips Hue
As one of the pioneers in smart lighting, Philips Hue has become synonymous with app-controlled bulbs. Key features include:
Broad product range: A19, BR30, GU10, Lightstrip, downlights, and more
16 million color options with adjustable white temperature
Compatible with Amazon Alexa, Google Home, Apple HomeKit
Creates synchronized lighting "scenes" and effects
Expanded features with Hue Bridge
With a strong focus on quality and innovation, Philips Hue remains a top choice for upgrading to smart lighting.
LIFX
LIFX takes a direct WiFi approach with its lineup of app-enabled bulbs:
No hub required – bulbs connect directly to WiFi
Apple HomeKit, Amazon Alexa, Google Home support
1,000 lumens output on A19 bulbs
Millions of colors, adjustable white temperature
Animated lighting effects
Durable polycarbonate housing
LIFX was among the first WiFi-based smart bulbs without the need for a separate hub. Their vibrant colors and effects make them a versatile option.
C by GE
Backed by GE's long history of lighting innovation, C by GE offers an affordable smart bulb lineup:
Simple Bluetooth app for iOS and Android
A direct WiFi connection is also available
Voice control through Amazon Alexa, Google Assistant
Adjustable white temperature from warm to cool
No hub required
As a budget-friendly line, C by GE smart bulbs focus on core features like adjustable white light, making smart lighting achievable for more consumers.
Key Features of App-Controlled Light Bulbs
App-enabled bulbs include several advanced features that give you granular control over lighting right from your smartphone. Here are some of the top capabilities:
Adjustable Color Temperature
Unlike traditional bulbs with fixed temperatures, smart LEDs allow you to tune the white light anywhere from warm orange to cool blueish tones. This ability to customize the ambiance helps create the perfect environment for any activity.
Millions of Dimmable Color Options
While adjustable white light is useful, many smart bulbs also offer full RGB color mixing. With millions of dimmable colors to choose from, you can make dramatic lighting themes for parties or add soft pastel hues to bedrooms. The options are nearly endless.
Lighting Scenes and Effects
Preset lighting "scenes" help quickly change a room's ambiance to match the moment. Smart bulbs usually come with standard scenes like Reading or Nighttime. Many apps allow saving your custom color and brightness combinations as scenes for one-touch activation. Some bulbs also have dynamic effects like fading or candle flicker.
Scheduling and Automation
What's better than controlling lights from your phone? Having them turn on or off automatically based on schedules and activities. Most smart bulb apps integrate with IFTTT for setting up lighting automation based on time, motion, weather events, and more. This convenience helps make homes safer and more energy efficient.
Voice Assistance Integration
For convenient hands-free control, smart bulbs integrate with voice platforms like Amazon Alexa, Google Home, and Siri. Simple voice commands can turn lights on or off in specific rooms. Voice control makes smart lighting accessible for household members of all ages and abilities.
How do app-controlled bulbs connect?
Most smart bulbs connect via your WiFi network, either directly or through a hub. Bluetooth options are also available for simple app control.
Do they require a hub?
It depends on the brand. Philips Hue bulbs require the Hue Bridge hub. Bulbs from LIFX, C by GE, and others connect directly to WiFi without a hub.
Which apps work with smart bulbs?
Leading options like Philips Hue, LIFX, and TP-Link all have their apps. Bulbs also work with smart home platforms like Alexa, Google Home, and Apple HomeKit.
Can you control bulbs without WiFi?
Most smart bulbs need WiFi access for full app and voice control. Some Bluetooth models offer basic control from your phone when offline.
Is a smart switch required?
Smart bulbs don't require a special switch as they're controlled via an app. You can use a standard light switch but it shouldn't be turned off, only on.
Smart Lighting Ideas for Your Home
With app-controlled bulbs offering such advanced features, there are endless possibilities for enhancing your home's lighting:
Living Room – Create scenes like Movie Night with dimmed lighting or Party with bright colors. Enable automatic shutoff on a schedule.
Kitchen – Adjust lighting temperature from warm morning light to cool afternoon daylight. Set under cabinet lighting to turn on with motion.
Bedrooms – Help wake up with cool-toned sunrise lighting. Fall asleep with warmer nighttime scenes. Integrate with alarm clocks.
Outdoor Areas – Add multicolor lighting along landscaping and patios. Schedule path lights and porch lights to turn on at dusk for safety.
Kid's Rooms – Make bedtime fun by letting kids change colors with the tap of an app. Schedule age-appropriate lighting shutdowns.
With smart bulbs giving you granular control over color, brightness, and automation, you can customize your lighting in nearly any room. Play around with different scenes to find what works best for your lifestyle.
Tips for Installing App-Controlled Light Bulbs
Ready to get started with smart lighting? Here are some tips to make the installation process easy:
Choose bulbs that match your smart home – Opt for bulbs that integrate with platforms you already use like Alexa or Apple HomeKit.
Determine if a hub is needed – Some smart bulbs connect directly to WiFi without a hub. Others may require a hub like Philips Hue Bridge for full functionality.
Pick the right locations – Prioritize frequently used rooms and lamps. Add bulbs to fixtures on separate switches for voice control.
Follow in-app setup instructions – Apps typically walk you through connecting bulbs to WiFi and integrating with other smart devices.
Name your bulbs – For voice assistants to control lights in specific rooms, name your bulbs  in the app.
Start with basic automation – Begin with automatic shutoff to save energy then expand to motion detection and schedules.
Follow the app guidance and starting small will get your new smart bulbs up and running smoothly. Have fun exploring the possibilities!
Conclusion
App controlled  light bulbs offer a fun way to bring smart lighting into your daily life. With the ability to customize colors, automate schedules, and control lights from anywhere, they make once-dumb bulbs infinitely smarter. Leading smart bulbs brands like Philips Hue and LIFX give you the building blocks for creating unique lighting scenes to enhance your home. Start small in frequently used rooms to get a feel for the possibilities of app-based lighting. With smart bulbs and a little creativity, you can bring a new level of ambiance to any space in your home.