Home appliances are vital in modernizing Pakistani households and improving quality of life. As the country develops economically, demand for appliances has steadily risen. The appliance market in Pakistan has seen rapid growth in recent years.
More Pakistani homeowners are updating and modernizing their homes with new equipment due to improving economic conditions and increased wages. A growing middle class, increased urbanization, and easier access to energy are some causes driving this development. However This article will explore the growing use and availability of home appliances in Pakistan.
Major Home Appliance Categories
Kitchen Appliances
The kitchen is the heart of any home, and kitchen appliances in Pakistan have seen significant upgrades. Standard kitchen appliances found in modern Pakistani homes include:
 Refrigerators – Long gone are the days of ice boxes. Pakistani homes now have access to energy-efficient refrigerators from brands like Dawlance, PEL, and Canon. Features like frost-free technology are becoming more common.
Ovens – Baking was once limited, but modern ovens from Haier and other brands allow Pakistani families to enjoy cakes, cookies, and baked dishes at home. Built-in ovens are also gaining popularity in higher-end homes.
Dishwashers – Companies like Kenwood and Boss are replacing handwashing dishes with convenient dishwashers.These appliances save time and effort.
Microwaves – Microwaves from Samsung, Kenwood, and other brands are essential for quick cooking and reheating. Furthermore, Stylish models with grilling, convection, and other features are available.
Cooking Ranges – Modern cooking ranges from manufacturers like PECO and Canon allow for gas and electric cooking. Ranges with multiple burners, ovens, and aesthetic designs provide flexibility.
What are some of the most popular home appliance brands in Pakistan?
Some of Pakistan's top home appliance brands include Dawlance, PEL, Haier, LG, Samsung, Bosch, Sony, Electrolux, Panasonic, Kenwood, and Orient. Local brands like PEL and Dawlance enjoy widespread popularity.
Which appliances are considered luxury items in Pakistani households?
Typically appliances like large refrigerators, built-in ovens, dishwashers, front-loading washing machines, steam irons, air purifiers, and premium entertainment systems are considered luxury purchases in Pakistan.
How can I find the latest innovations in home appliances?
Visiting electronics and appliance retailers and showrooms lets you view the newest models and features.Furthermore, You can also follow appliance companies social media pages and blogs to stay updated on new launches and technologies.
What are some factors to consider when purchasing appliances in Pakistan?
Key considerations include price, energy rating/efficiency, brand reputation, features, warranty/guarantee, financing options, accessibility of service centers, replacement parts availability, and suitability for your home needs. Comparing different models is recommended.
Are there any taxes or duties on imported home appliances?
Imported appliances in Pakistan are subject to customs duties and sales tax. Local manufacturing plants established by global brands may have lower duties. When purchasing imported appliances, these costs should be taken into account.
Home Comfort Appliances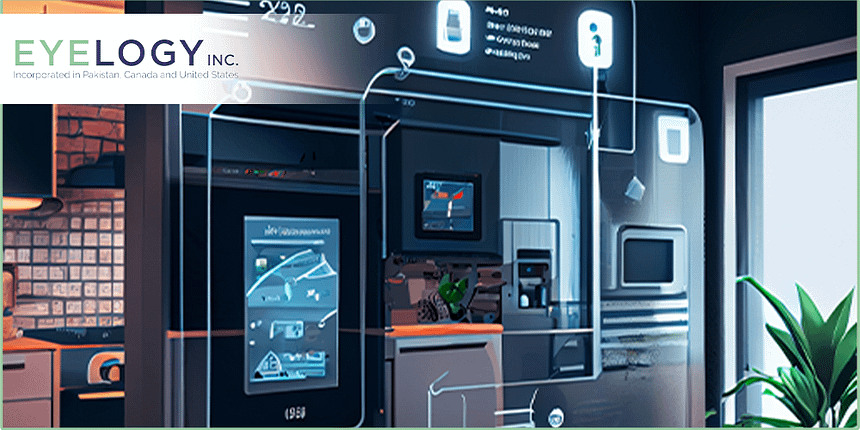 Appliances that provide comfort, convenience, and an improved standard of living are also popular, including:
Air Conditioners – Summers in Pakistan can be sweltering, so high-quality ACs from Haier, Dawlance, and Gree are must-haves. Advanced inverter technology for energy efficiency is now available.
Washing Machines – Automated washing machines from companies like LG, Samsung, and Singer eliminate manual clothes washing. Somehow Features like steam washing, air drying, and jet spray add convenience.
Water Dispensers -water dispensers from Orient and other manufacturers make access to fantastic, purified drinking water. This provides a healthier alternative to tap water.
Vacuum Cleaners – No more sweeping! Vacuum cleaners from Philips, Bosch, and other brands like Inalsa make house cleaning easier. Advanced HEPA filters improve air quality.
Air Purifiers – Fighting dust, pollen, and pollution is now possible with brands like Philips and Sharp air purifiers. This improves home air quality, especially in cities.
Geysers – Electric and gas geysers from Haier, Singer, Canon, and other major brands provide instant hot water for bathing.Additionally Tank capacities of up to 50 liters are available.
Home Entertainment
Modern homes also have entertainment appliances for leisure and relaxation, including:
Televisions – Flat screen LED, 4K, and Smart TVs from Samsung, Sony, LG, and Orient provide premium viewing experiences and streaming capabilities. Large screens are popular.
Sound Systems – Home theater systems and Bluetooth speakers from Philips, Sony, and Boss allow an immersive audio experience. Furthermore, Features like surround sound, Bluetooth connectivity, and voice control add fun.
Gaming Consoles – Gaming is a favorite pastime via consoles like PlayStation, Xbox, and Nintendo Switch. Gaming PCs with high-end GPUs are also desired.
Growth Drivers
Some key drivers spurring the growth of home appliances in Pakistan include:
Expanding real estate with new modern construction, especially in cities, allows for built-in appliances.
Rapid urbanization is increasing the demand for convenience and lifestyle appliances.
Access to credit, financing plans, and discounts from retailers makes purchasing easier.
Higher incomes and a rising middle class can afford premium appliances and features.
Increased connectivity and electricity access across Pakistan enable adoption.
More excellent product choices from international and domestic brands.
Influence of modern, luxurious lifestyles depicted in media and advertising.
The desire for time and effort-saving appliances that enable comfort.
Outlook for the Future
The home appliance market in Pakistan is poised for robust, continued growth. Somehow, Appliance penetration is still low compared to other developing countries, indicating untapped potential. With increasing local manufacturing, product diversity, and additional innovative technologies, appliances will continue modernizing Pakistani homes.
Remote connectivity, AI-enabled functionality, and energy efficiency will be key trends. In addition , Supportive government policies and financing options can further accelerate market maturity. The future looks promising for appliances to become integral in every Pakistani household.
Conclusion
Home appliances in pakistan  immensely impact improving quality of life and transforming households in Pakistan. Refrigerators, air conditioners, entertainment systems, kitchen appliances, and other categories are changing lifestyles.
With the appliance market projected to increase as incomes rise, product choices expand, and connectivity increases, the modernization of Pakistani homes will continue progressing. Home appliances will only grow more innovative, advanced, and essential.